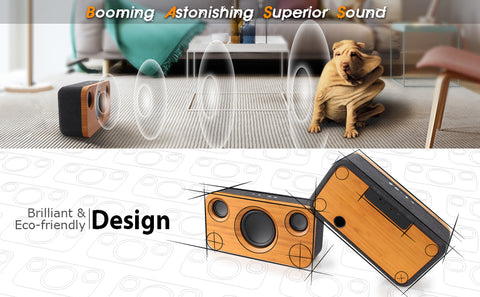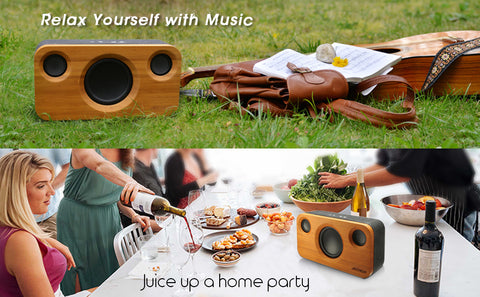 We upgraded the 25W bamboo speaker with more stable charging port to improve customers' experience.
 
Breathe the Nature
Made from high class natural bamboo and skin-friendly rewind fabric material, the ARCHEER A320 indoor Stereo brings the breath of nature and soothing melody to your leisure and cozy entertaining time with mild feel in control.
 
Flawless Integration
The warm colored & vintage appearance makes it an indispensible interior adorn for rooms decoration, Have one in a café, a restaurant, an vintage cloth shop or a dance studio. It integrates flawlessly into your room and matches seamlessly with the texture of your wood furniture as a reflection of far-reaching impact of classical aesthetics.
 
Stunning Sound
As a new generation of HI-FI home stereo, sound quality values the most. With 2 crystal clear tweeters and 1 powerful subwoofer, the room-filling 2.1 Channel Stereo sound with clear treble, alto voice, and abundant bass will be reproduced in an immersive, stunning and powerful genre.
 
Considerate Control
Connect A320 Bluetooth speaker to your Smartphones, tablets or laptops via Bluetooth or to your conventional music players by using the included 3.5mm audio cable to start your own music entertainment in just one step. Skip tunes and nearly all playback control can all be operated on the stereo. Enjoy your music, your lyrics and your soundtrack in a unique and highly personalized style.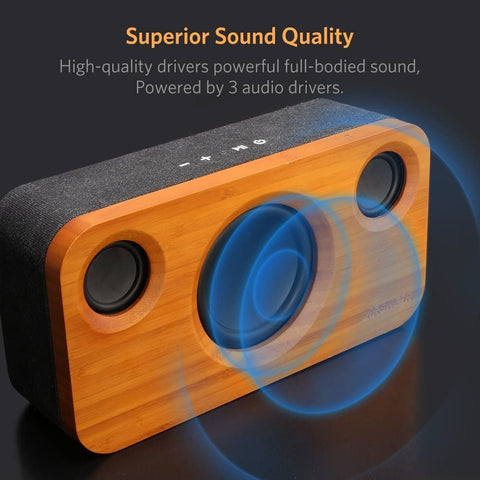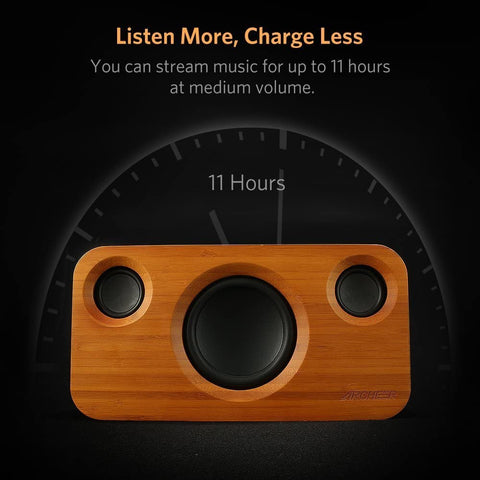 Technical Parameters




Output Power: 2*5Watts+15Watts=25Watts




Signal to Noise Ratio: Bass≥75DdB; Treble≥80dB




Frequency Effects: 80 Hz-20 KHz




Battery Capacity: 5200mAh




Rated Voltage: 7.4V